Calderón Law Offices was founded in 2004 by Ernest Calderón, who had practiced for more than 35 years with major Arizona law firms and as corporate counsel with two of Arizona's largest companies.
The firm's philosophy has been to provide sophisticated legal work tailored to the client's objectives.
Personalized Services
Dr. Calderón was a partner at a major Arizona law form for over a dozen years. While Calderón Law Offices offers "large firm" expertise, the focused, small firm environment allows clients to have direct access to, and communication with Dr. Calderón.
You won't have to deal with a large law committee for decisions. You'll be communicating directly with an experienced attorney who understands your business and won't "overlawyer" your matters. We are dedicated to helping achieve your legal objectives in an effective, attentive manner.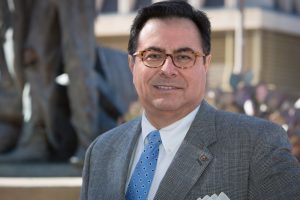 Calderón Law Offices provides responsive, economical and ethical representation to our clients.
We offer large law firm precision but on a more personal and affordable basis. We provide all our clients integrity, attentiveness and customized problem-solving.